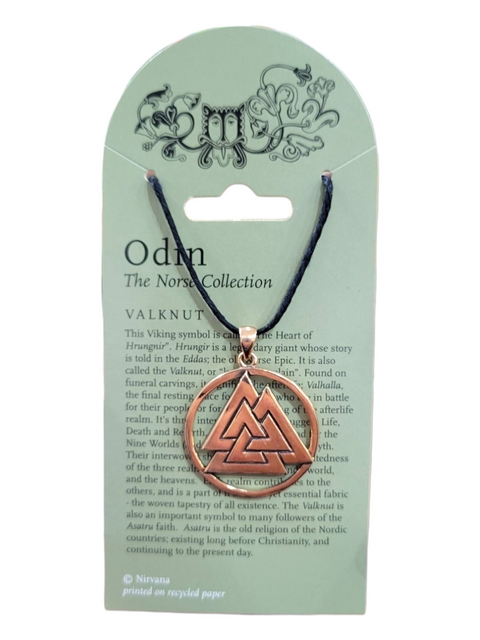 Jewelry: Valknut Knot Bronze
The Valknut Knot is a powerful symbol of Norse mythology, and this bronze jewelry is a beautiful way to show your appreciation for this ancient symbol. The Valknut is often associated with Odin, the Norse god of war and wisdom, and it is believed to represent the three realms of existence: Asgard, the realm of the gods; Midgard, the realm of humans; and Hel, the realm of the dead.
This bronze jewelry is handcrafted by skilled artisans using traditional methods. The Valknut knot is prominently displayed on the front of the piece, and it is surrounded by intricate Norse runes. The jewelry is made from high-quality bronze, which is a durable and long-lasting metal.
This jewelry is perfect for anyone who wants to show their appreciation for Norse mythology and culture. It is also a great gift for anyone who is interested in Viking history and symbolism.
Features:
Handcrafted from high-quality bronze
Features a prominent Valknut knot design
Surrounded by intricate Norse runes
Durable and long-lasting
Benefits:
Show your appreciation for Norse mythology and culture
Perfect for anyone interested in Viking history and symbolism
Makes a great gift for any occasion