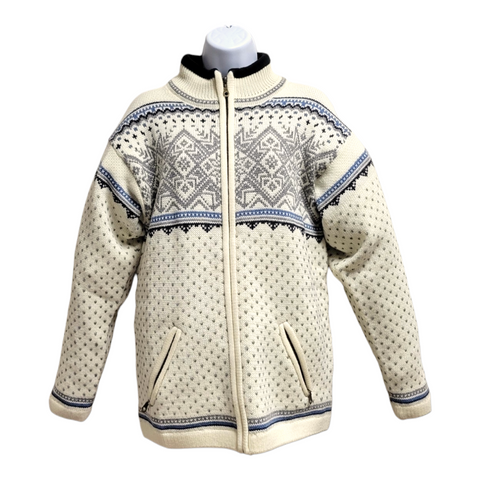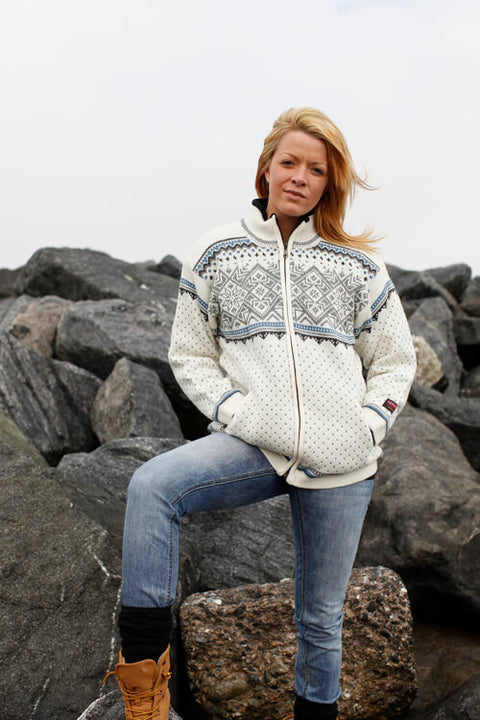 Sweater: Gjestal Windbreaker Classic Norwegian Sweater, White
Knitted wool Norwegian windbreaker cardigan in high-quality from 100% pure new wool (worsted/combed wool). The windbreaker jacket is fitted with genuine "Proline" wind stop lining that is both windproof, waterproof and also fully breathable. It allows the body to breathe in it and while taking away with excess heat. In addition, it has got a stretch quality which allows physical activity/work. 
The windbreaker jumper is with full zipper, 2 pcs. of inside pockets - even those are equipped with a zip. And furthermore at has high neck and soft black fleece on the inside of the neck-collar. It is a common classic Norwegian knitting pattern of icestars/snowflakes.
The windbreaker cardigan is a unisex size edition, And it can be worn by people of all ages. This is really a high quality windbreaker jacket.