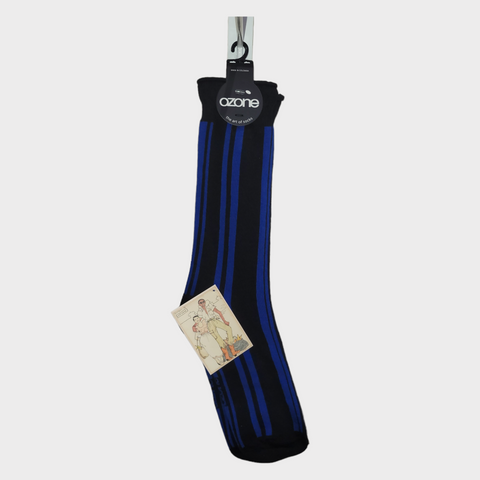 Socks: Iconics Ozone
In 1976 designer Willi Smith and Laurie Mallet (Ozone Founder) created Willi Wear. The incredibly successful fashion line quickly changed and dominated the world of fashion.
Willi Wear introduced the concept of innovative collaborations between artists, designers, and performers. The brand redefined street wear fashion and invented Street Couture.
This capsule is inspired by the iconic designs of Willi Wear.
Women's sheer crew sock from Ozone Design. Made in Colombia. Contents: 81% Cotton / 18% Nylon / 1% Spandex. Women's sock size 9-11 (shoe 5-10). Made with a comfortable rolled top, a bandless design that is not as constricting as other cuffs.