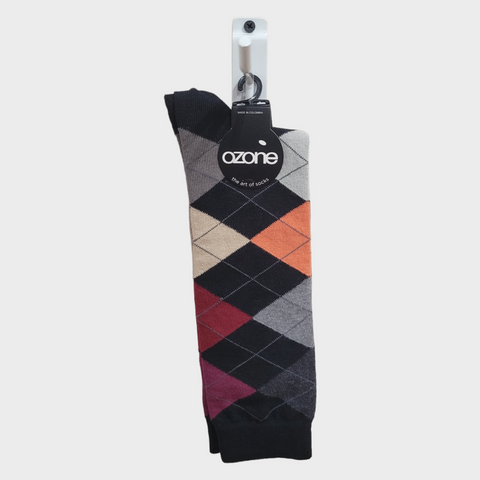 Socks: Carnival Ozone
Ozone's take on the classic Argyle pattern. We combine new colors and concepts with the iconic diagonal pattern you know and love. We have fun with our classics and you should too! Our Argyle is a celebration for your feet that's new but always staying true to its roots.

Men's classic argyle crew sock from Ozone Design. Made in Colombia. Contents: 80% Cotton / 19% Nylon / 1% Spandex. Men's sock size 10-12 (shoe 8-12.5).