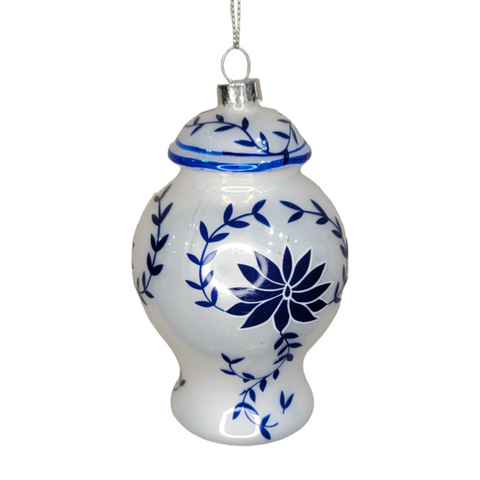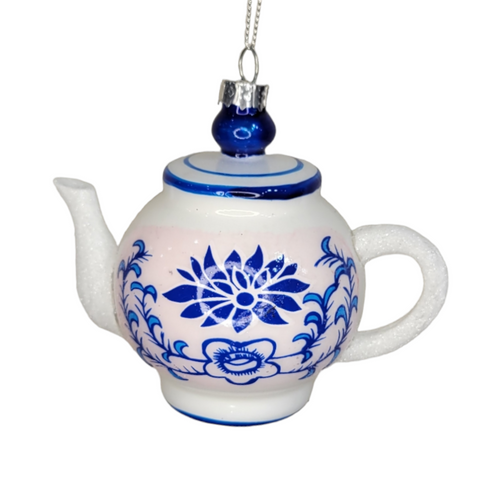 Ornament: Teapot/Jar
If you're in search of a unique and sophisticated ornament to add a touch of timeless elegance to your decor, look no further. Our Teapot/Jar Ornament is the perfect choice. With its classic design and exquisite craftsmanship, this ornament brings a sense of nostalgia and charm to any space.
The Teapot/Jar Ornament boasts a classic teapot shape, complete with a lid, spout, and handle. Crafted with intricate details, it's a symbol of traditional elegance that never goes out of style.
Crafted from premium materials, this ornament is not only beautiful but also built to last. It's designed to stand the test of time, so you can enjoy its beauty for years to come.
Whether you want to enhance your living room, kitchen, dining area, or any other space, this ornament fits seamlessly into a variety of decor styles. It's a perfect addition to your collection or a stunning stand-alone piece.
Searching for a thoughtful and unique gift? The Teapot/Jar Ornament is an ideal choice for tea lovers, collectors, or anyone who appreciates finely crafted decorations. It comes ready for gifting in an elegant box.
This ornament is not only elegant but also low-maintenance. Simply dust it off occasionally to keep it looking its best, and it will continue to exude its timeless charm.
With its distinctive design, this teapot/jar ornament is sure to be a conversation starter. Whether used as a centerpiece or placed on a shelf, it draws attention and admiration.
Why Choose Our Teapot/Jar Ornament?
Unique and Timeless: This ornament adds a touch of vintage charm to your decor that's hard to find elsewhere.
Quality Craftsmanship: We take pride in our attention to detail and quality materials to ensure you receive an exquisite product.
Versatile and Adaptable: Whether you have a modern, classic, or eclectic decor style, this ornament complements them all.
Thoughtful Gift: It's a gift that shows you care about someone's style and appreciation for the finer things in life.
Satisfaction Guaranteed: We stand by the quality of our products, and your satisfaction is our top priority.
Elevate your decor with our Teapot/Jar Ornament and experience the classic charm it brings to your space. Order yours today and transform any room into a haven of timeless elegance. It's more than just an ornament; it's a conversation piece, a symbol of your taste, and a treasured addition to your home.